Stripping and polishing
December 12, 2000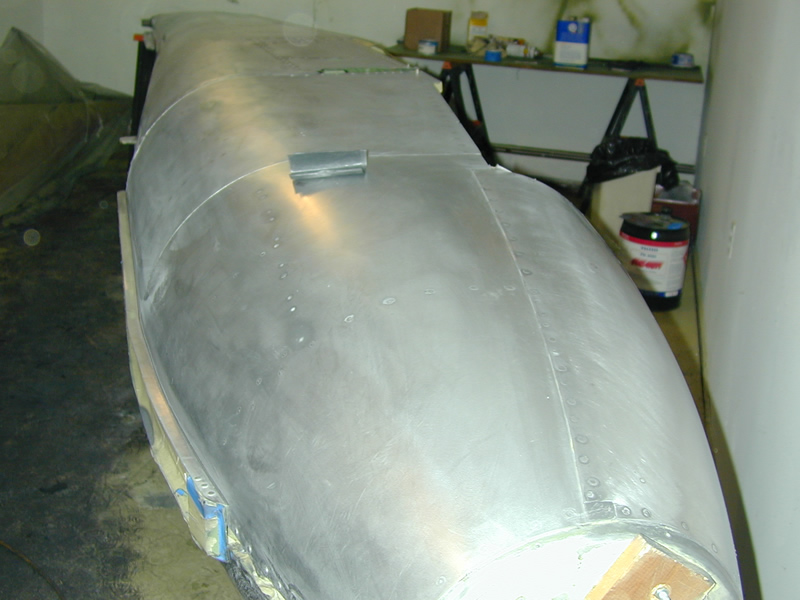 Notice the nice clean floor with plastic and lots of good intentions.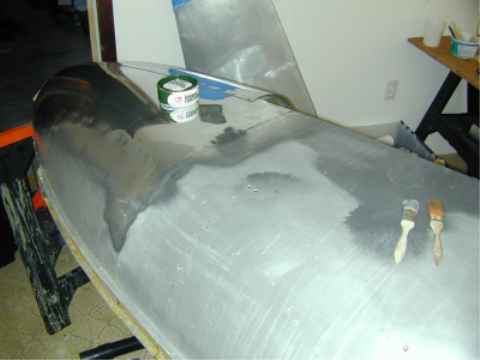 After stripping, the polishing begins. The cleaned aluminum nose is subjected to a first rub down with 600 grit for the really rough areas and 1200 grit for the not so rough areas. This will get scratches out.
Next, rub with good old 3M rough cut rubbing compound. This is followed by Blue Cream aluminum polish that gives it a nice deep shine.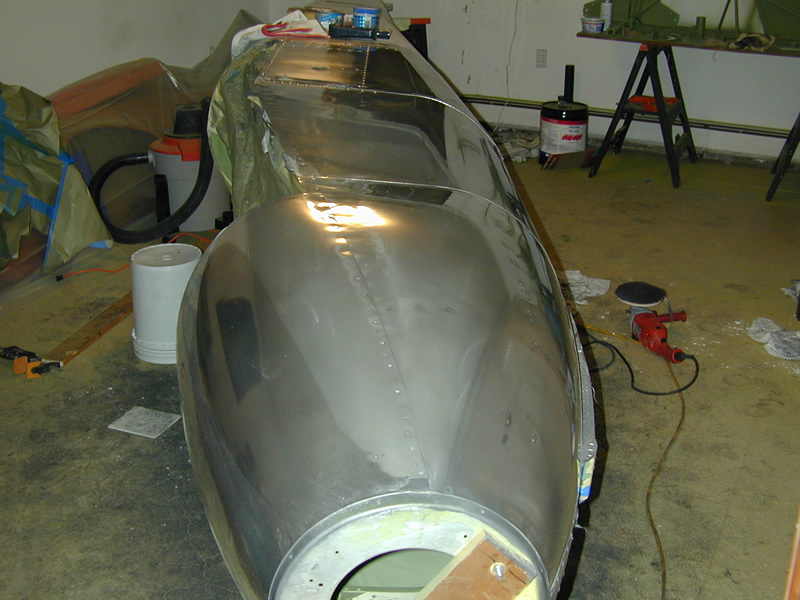 The painting begins. Two days of detail sanding, scrubbing and brushing to get the dirt and paint residue out of all the holes and crevices. The wheel well was a challenge. First green epoxy, then Polar Gray Aerothane.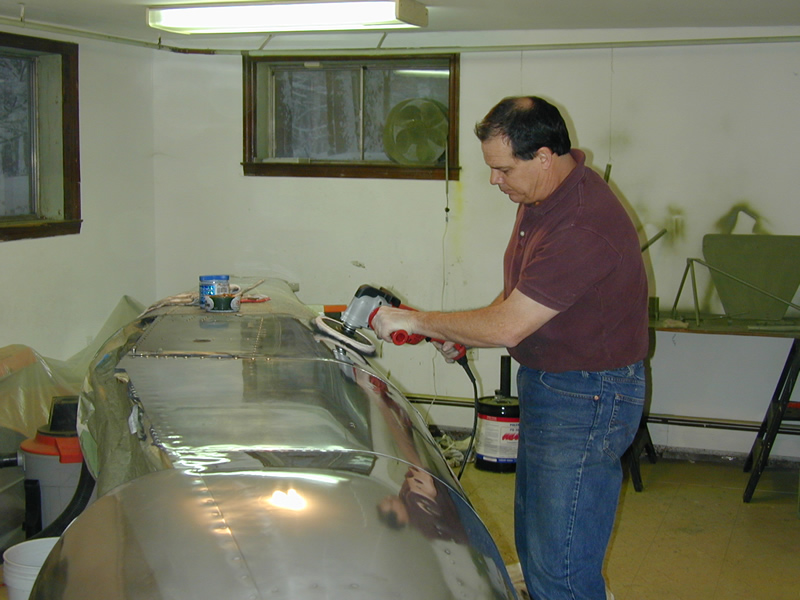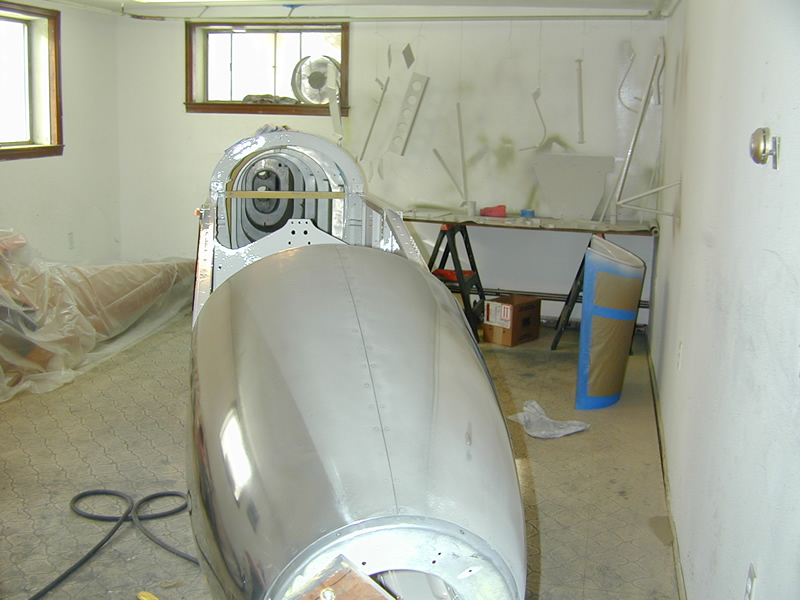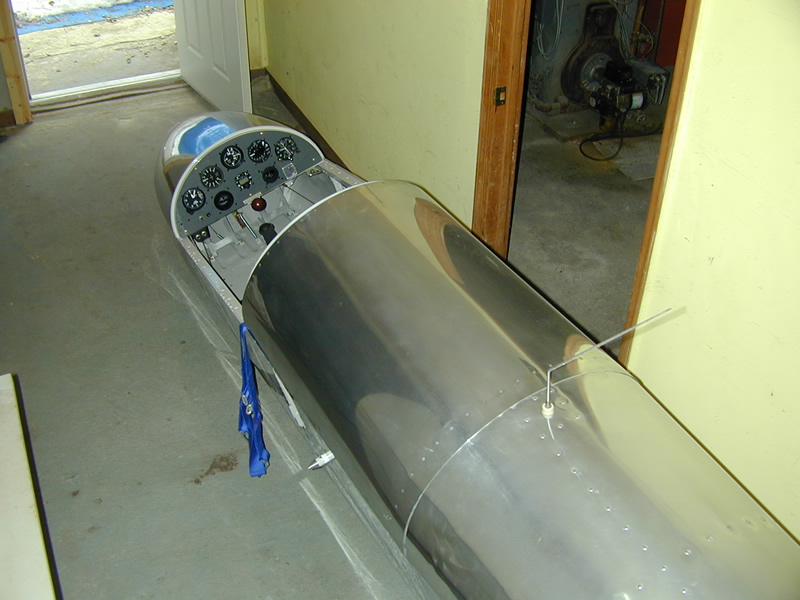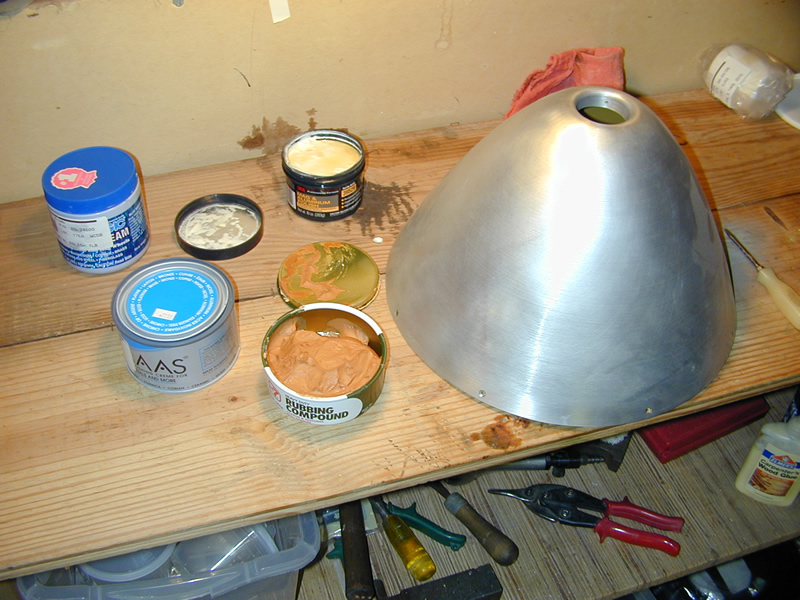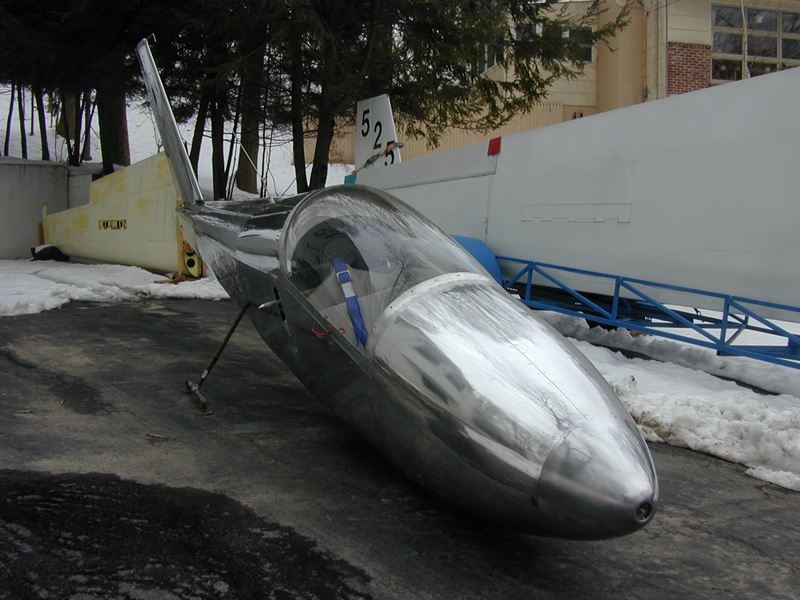 April 2001